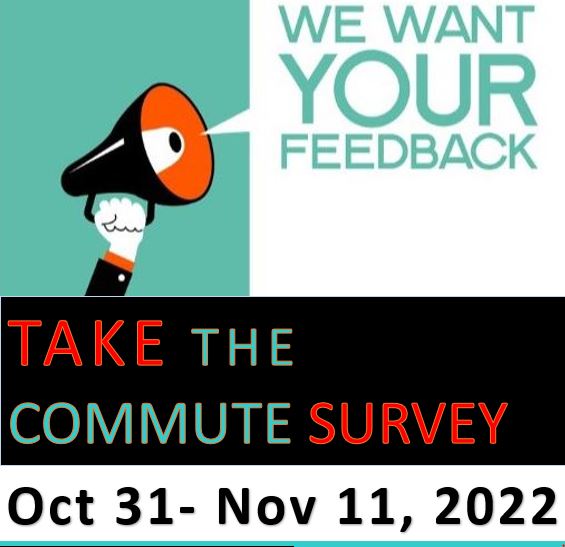 The City of Sunnyvale has reinstated, after two years of COVID,  the annual, transportation mitagation reporting requirement for large developments.
Starting October 31st, member companies, who chose to participate in the commute survey, will have access to an online, commute survey. Each employee who participates will be asked to tell us about his/her commute during the week of October 24th through 30th. During the survey, particpants who complete the questions are eligible for opportunity drawings, that include a $200 Southwest Airlines gift card and $200 Amazon gift card.
The commute survey will close November 11th. All answers will be converted to data that will provide a snapshot of what people are doing for their commutes. With this information, we hope to learn more about what people are doing and not doing as we come out of COVID.