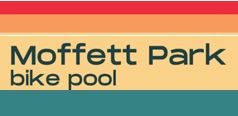 Moffett Park is a great place to work but getting into/out of the Park can have some challenges. If you'd like to skip the stress of driving but unsure how to bike into Moffett Park, join Spare the Air's Bike Pool rides!
Lead by Silicon Valley Bicycle Coalition (SVBC), the two rides are for anyone who would like a supportive group ride to practice biking as a commute option into the Moffett Park Area. Experienced riders are encouraged to join too!
Both rides will meet June 23rd and June 28th, at Sunnyvale REI (130 E. El Camino) for refreshments at 7:45 AM. The bike pool will then depart for Moffett Park between 8:15-8:30 AM.
Fun giveaways will be available like Starbuck gift cards, a Fitbit Versa or a Polaroid GO!
Register here to be part of the ride!